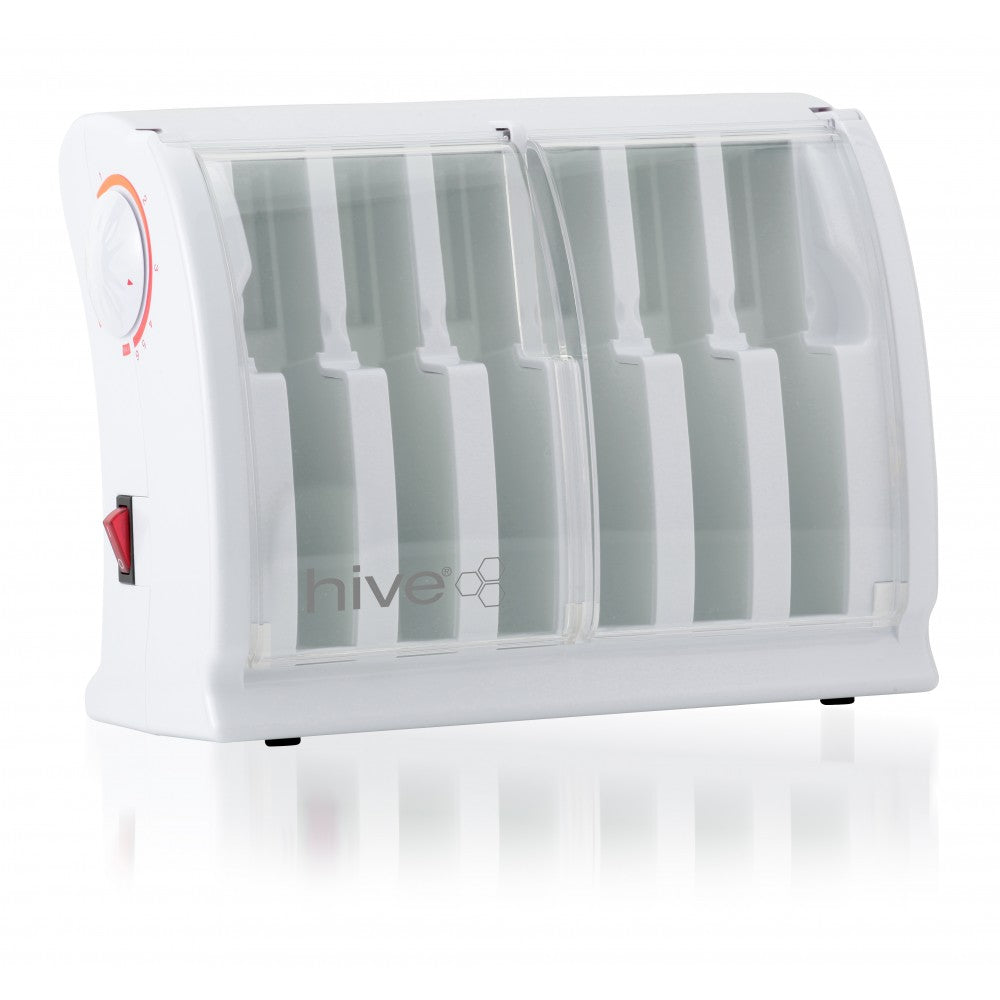 HIVE Multi Pro Cartridge Heater 6 Chamber
1 unique heater, 2 individual therapies! A multi-functional cartridge heater, designed for both roller wax hair removal and spray paraffin heat therapy.
The unique Multi Pro Cartridge Heater will hold up to 6 cartridges, ideal for use in busy salons, and is suitable for use with 80g and 100g Roller Depilatory Cartridges, as well as 80g Spray Paraffin Cartridges.
It can be used to deliver fast, efficient and hygienic roller wax applications or to perform paraffin heat therapy treatments.
6 heating chambers
Two separate heating chambers with independent thermostats
Quick heat up time
Temperature regulator control
Clear protective lid
Supplied with fitted plug
CE approved