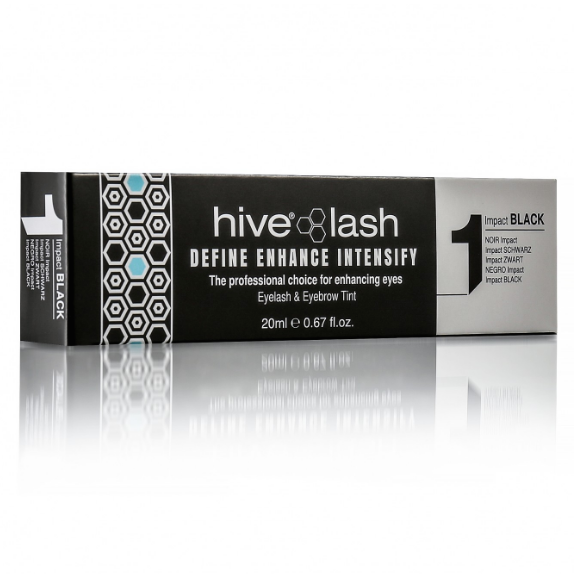 Lash & Brow Tint No.1 Impact Black
Classic colour of intense black allows you to create a look that owns the night!
Clients lashes will take on a luscious, glossy appearance and be the perfect finish to any style, whether it be sexy, professional, sophisticated, or the timeless smokey eye look. Mix with No. 4 Urban Grey or No. 2 Uptown BROWN to create new shades that will work with even lighter skin tones.
HIVE® Lash Impact BLACK provides a long lasting colour and longer looking lashes. It is perfect for clients with natural brown or black lashes who want to DEFINE ENHANCE INTENSIFY.
Developed for professionals
Cortex Colour Technology for vibrant results
InterMix Colour Collection for bespoke colours
20ml tube size
Results lasting up to 6 weeks*
30 – 40 applications*
Fast development time
Water resistant
Smudge resistant
*Dependent upon individual therapist's application and client's hair growth