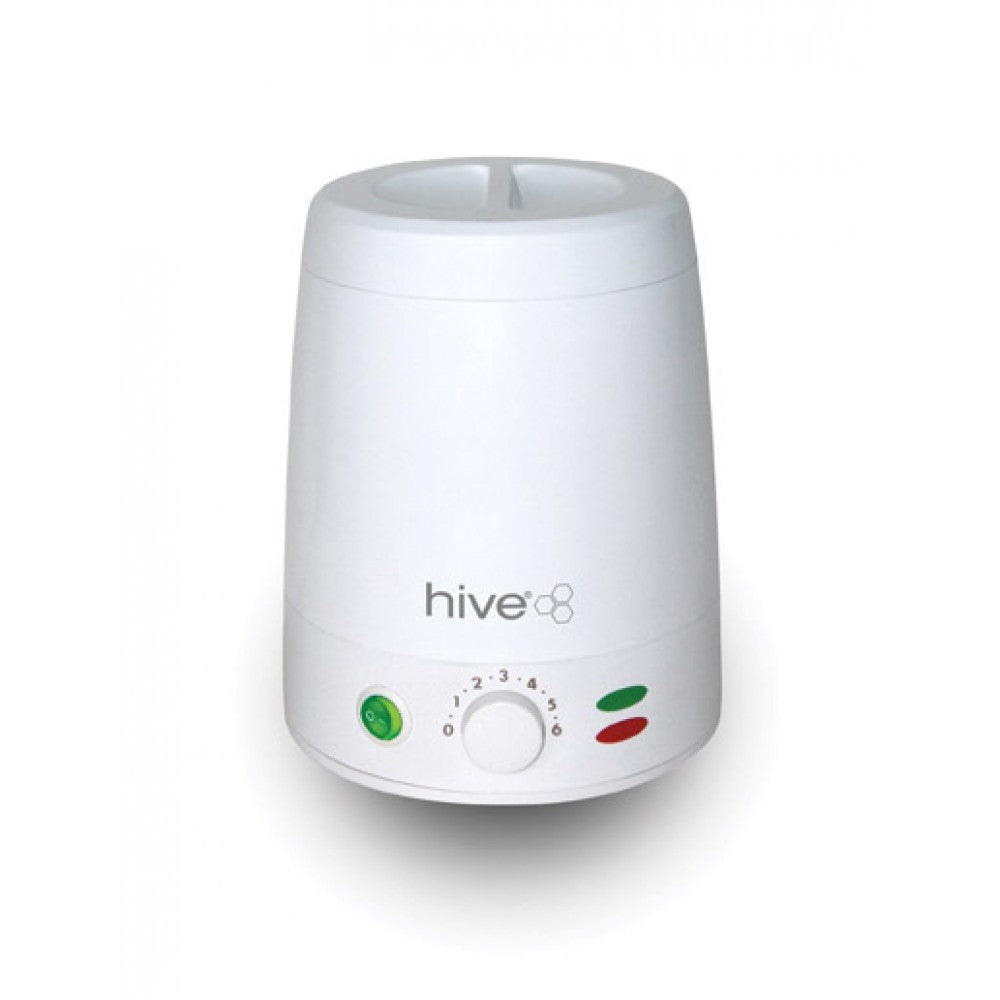 The neös range is the latest collection from waxing innovators HIVE® of Beauty. Applying over 20 years of waxing knowledge the neös range has been specially designed to provide therapists and busy salons with the ultimate wax heating solution.
With its sleek, contemporary design this durable analogue heater benefits from a range of temperature settings required for warm, crème and hot wax for depilatory hair removal, as well as paraffin waxes for paraffin heat therapy treatments. This enhanced flexibility allows therapists complete control of their treatments.
The neös 1000cc heater is supplied with a protective collar, inner container with a scraper bar and handle, lid and a removable power cord. Standard size wax jars must be decanted into the inner container, 800g European tins can be directly inserted into the heater. Making the neös a high performance wax heater with the excellent results and flexibility you would expect from the HIVE® brand.
High performance heater
Thermostatically controlled
Suitable for use with all waxes
Quick heat up time
1 year gurantee
Easy to operate and maintain